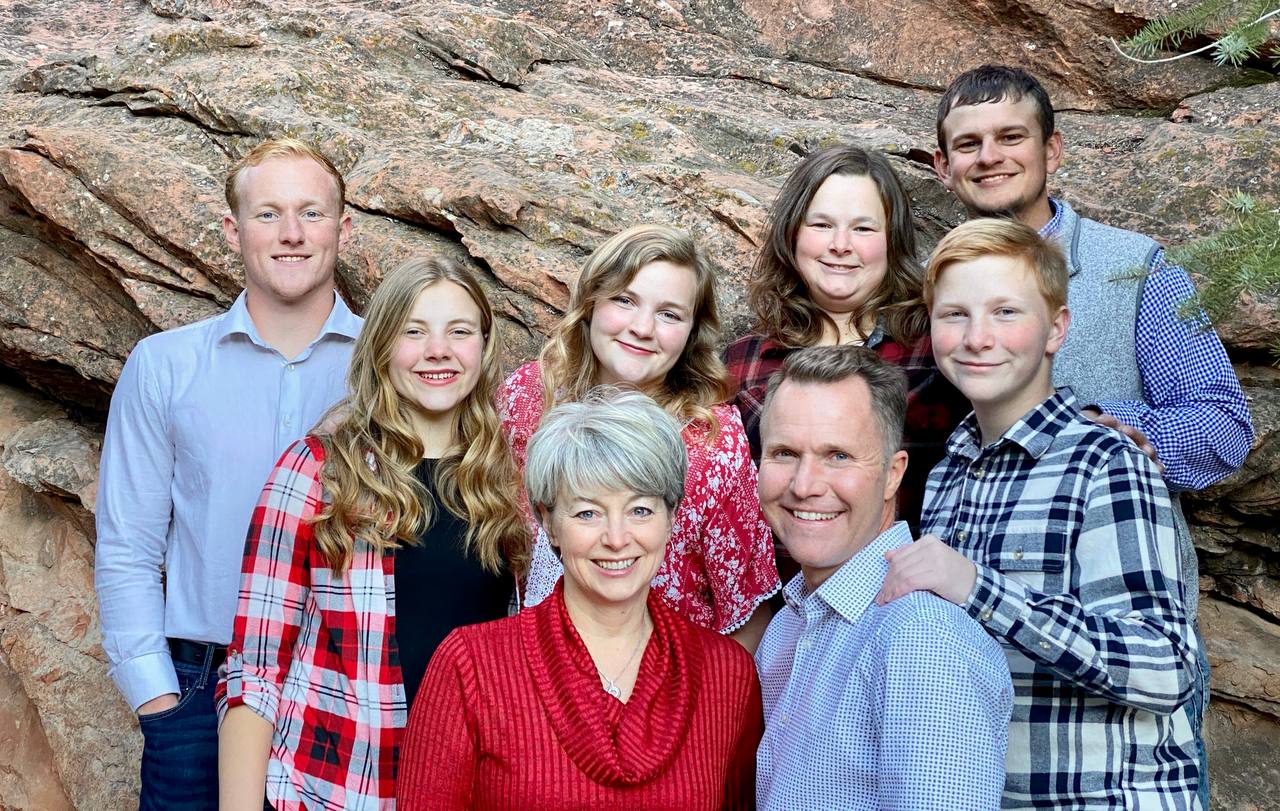 Welcome to TeamPeters.org
As experienced coaches, Dr. Jason and Kimberly Peters are passionate about helping humans flourish!
Kimberly earned her BSN, is a Certified Functional Nutrition Counselor, mother of five children and "bonus mom" to one son-in-law. After 28 years of joy-filled marriage, Jason and Kimberly welcomed their first grandson in 2022.
Jason is a seasoned executive leader and coach, most recently serving as CEO of an international NGO for more than five years. Completing his doctorate in 2007, Jason qualified as a Gallup-Certified coach and is a certified Critical Incident Stress Management trauma interventionist, Applied Suicide Intervention Skills trainer, PREP trainer, FOCCUS Facilitator, and Prepare/Enrich trainer. He also completed a one-year CPE Level II residency at a Trauma Center in San Antonio, Texas in 2009.
Kimberly and Jason co-founded EPICly, where they offer coaching and inspiration for EPIC living through relationships and storytelling.
Jason and Kimberly lived near Cambridge, England, for four years and in the heart of Washington, D.C., for three years. They have also lived in Texas, Missouri, Oklahoma, Nebraska, South Carolina, and Colorado. Along with their three youngest children, they also spent six months living in a rural Umudugudu (Village) outside Kigali, Rwanda, East Africa.
Jason served as CEO of The Hope Haven Charitable Trust for more than five years, leading Hope Haven Rwanda, an international development organization transforming Rwandan families through a holistic approach to education and discipleship.
Jason has traveled extensively to meet with Christians around the globe and returned to share their stories. He earned his Doctor of Ministry in Education degree from Dallas Theological Seminary and retired as a Lieutenant Colonel after 20 years of service in the U.S. Air Force. He currently serves on the Board of Directors for Crisis Consulting International and Got Questions Ministries and as an Advisory Board Member for Soul Survivor Outdoor.
Kimberly partners with Jason and is passionate about serving others in their community—and beyond! She has served on several continents, including Asia, South America and Africa, and enjoys hosting international guests in their home.

Dr. Peters was an executive editor and contributing author for the national bestselling book I Am N: Inspiring Stories of Christians Facing Islamic Extremists. He was also host and producer of the award-winning I Am N video curriculum (David C. Cook, 2016). Jason has worked in 49 countries, as diverse as Sudan, Cuba, Rwanda, Nepal, Iraq, Kyrgyzstan, Saudi Arabia, Sri Lanka, Egypt, Bangladesh, Laos, Indonesia and Nigeria. 
He completed assignments at the Pentagon, the U.S. Air Force Academy and as a faculty member of the Air Force Chaplain Corps College, where he directed Crisis and Trauma training. His account of combat trauma in Iraq was featured in a chapter of the book Miracles and Moments of Grace: Inspiring Stories from Military Chaplains (Leafwood, 2012).